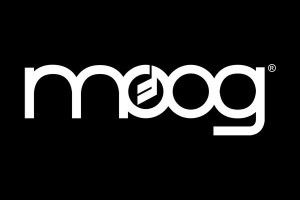 Moog Instruments and effects connect your creativity and imagination with sounds not possible anywhere else.
Take your music to another dimension.
Moog connects a musician's imagination and creative spirit to their discovery of limitless electronic sound.
A Moog Music instrument has the following characteristics:
● Superior quality
● Accessible user interface
● Outstanding design
● Incredible sound
● Lasts a lifetime
● Is an inspiration to the creative process
MINIMOOG D
For the first time since 1981, Moog Music has officially resumed production of the Minimoog Model D. Each handcrafted unit includes a series of popular functional modifications that expand this legendary instrument's sonic capabilities.
The Moog Mother 32 is the first tabletop semi-modular synthesizer from Moog.  It is a distinctive analog instrument that adds raw analog sound, sequencing and extensive interconnectivity to any eletronic or
modular ecosystem.
SUB 37 
The Sub37 Tribute Edition is a limited edition ( 2-note ) paraphonic analog synthesizer built on the awardwinning Sub Phatty sound engine. Its panel features 40knobs, 74 switches , and has a dedicated LCD display - placing each critical sound creation element and live performance tool quickly at your command.
SUB PHATTY
Introducing the SubPhatty Analog synthesizer The soul and hands-on, real-time sound design functionality of vintage Moog instruments with a completely new – and stunningly aggressive – sound design machine. Fitted with 25 full-size synth action keys, 16 presets with panel mode, and a 31 knob front panel, Moog's classiccontrol design plugs you straight into the analog heart of this powerful new instrument.